Paese Spain
Lunghezza 4443 mt.
Curve 8 dx - 5 sx
Larghezza 12
Rettilineo max 610 mt.
Circuito di Jerez
Il circuito de Jerez-Ángel Nieto è un autodromo sito in Spagna, nelle vicinanze di Cadice, in Andalusia. È intitolato alla memoria di Ángel Nieto, motociclista spagnolo scomparso nel 2017. Ha ospitato cinque edizioni del Gran Premio di Spagna di Formula 1 (dal 1986 al 1990), due del Gran Premio d'Europa di Formula 1 (nel 1994 e nel 1997) e attualmente ospita il Gran Premio di Spagna del Motomondiale e di Superbike. All'epoca misurava 4.218 metri, con pista larga 11 metri. Nel 1992 vennero fatti alcuni lavori per renderlo più veloce con la modifica della curva Sito Pons a cui seguì, nel 1994, l'inserimento della chicane Senna, portando la lunghezza del tracciato a 4.428 metri. Nel 2003 è stata allungata la corsia d'uscita box che ora termina alla curva Expo '92, mentre nel 2009 sono state asfaltate le vie di fuga delle curve Expo '92, Michelin, Dry Sac e Ducados. Il cambio di denominazione è stato ufficializzato il 3 maggio 2018, in occasione del Gran Premio motociclistico di Spagna. Considerato troppo lento per la Formula 1, rimane comunque molto utilizzato per i test ufficiali.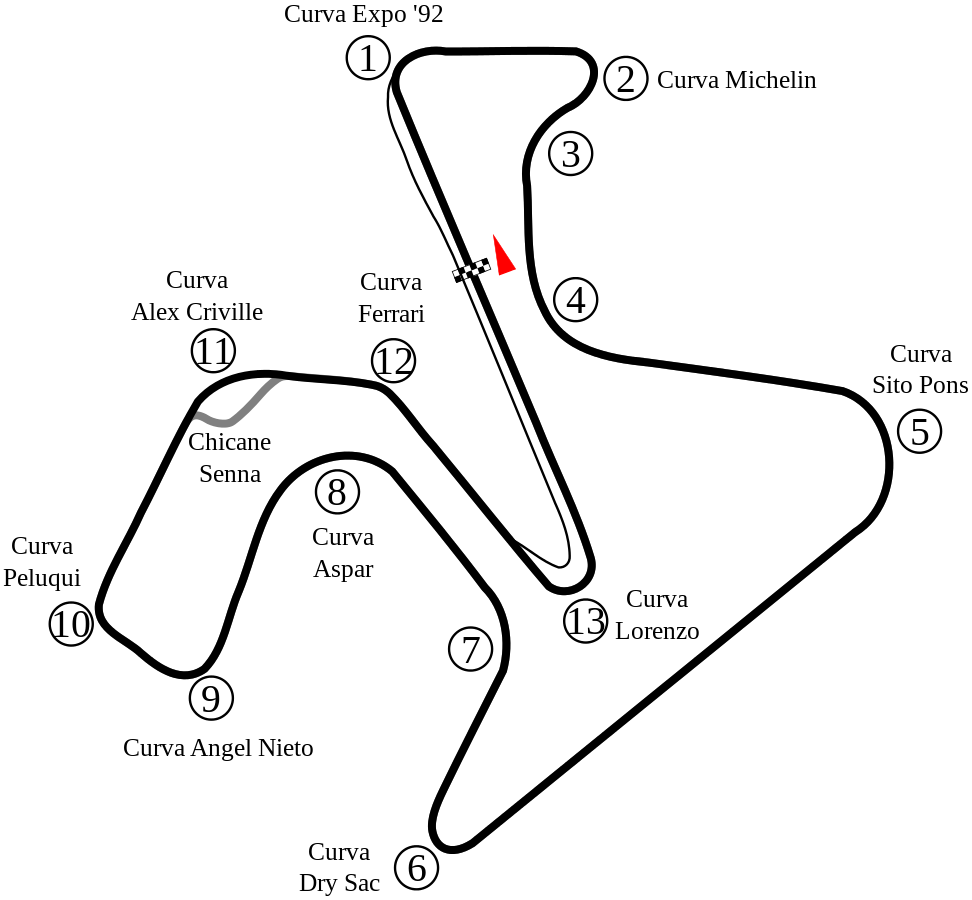 Info
How to get to Jerez
Jerez de la Frontera is a city well situated and connected. Easy to reach by air, train bus or -if by car- through national road or highway.
Train connections:
The train station at Jerez has daily connections with the rest of Andalusia, Madrid and a great number of Spanish cities.
Air connections:
The Jerez International Airport connects with some Spanish cities like Madrid, Barcelona or Palma de Mallorca. As for international flights, to Germany (with connections to Berlin, Frankfurt, Hannover, Cologne, Hamburg, Munich, Dusseldorf, Stuttgart), England (London), Austria (Vienna), Belgium (Brussels) or Luxembur.
How to get to Circuito de Jerez
Once in Jerez, getting to the circuit is as easy as to get the Motorway A-382 JEREZ-ARCOS-ANTEQUERA, 6 km, Exit 3.